National Committeeman Update – Gene Ward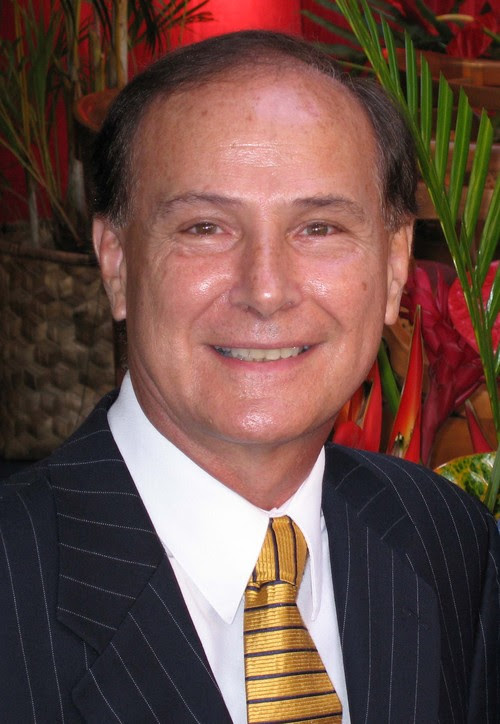 NATIONAL COMMITTEEMAN UPDATE
from Rep. Gene Ward, Ph. D.
January 31, 2017
Aloha Hawaii Republicans,
The Inauguration is over …………….and now the action begins…. though it began long before the January 20 swearing in ceremony.  Here's a few updates and reflections from DC, the State Capitol, and Kapiolani Blvd.
WASHINGTON D.C. UPDATES:
FIRST 100 DAYS COUNTDOWN:  90 Days to Go

FIRST 7-DAY SUMMARY:  A daily barrage of Executive Orders:

Reinstating the 1984 ban on U.S. taxpayer funding of groups that provide abortions overseas;
Declaring the intention to create a physical barrier to secure the border with Mexico;
Moving forward on construction of the Keystone XL and Dakota Access pipelines;
Relieving the burdens of ObamaCare; and
Withdrawing from the Trans-Pacific Partnership.

SOME POST-INAUGURAL THOUGHTS AND REFLECTIONS:

We must sympathize with the Democrats who have lost over 1,000 elected offices locally and nationally over the past 8 years. There's a lot of residual frustration from those losses, but the "coup de' miserable" was Hillary losing the White House; it is going to take some time for their mourning period to end, so be patient as things will look a bit chaotic over the next 6 months.
An overheard truth as a result of the 2016 election results:   national polling is going the way of horoscopes!
Rep. Tulsi Gabbard wisely opened an early dialogue with President Trump and I will encourage other members of Hawaii's Congressional Delegation to do the same. It would be unwise for the Delegation to be too uncooperative with the new administration if it expects to play a construction role in the next 4 years.
There's a new type of "Future Shock" in America these days. A divided nation is in a "wait-and-see" mode- with half of us sharing confident expectations of a stronger and safer future, and others with a doom and gloom prognosis. We are a divided by a FEAR or a EUPHORIA for the future. This is the new "Future Shock"
America is transitioning from a blue to a red governing model….with two different constituencies and two different sets of expectations with a national media straddling the divide in neither a fair, accurate or neutral manner.
This too shall pass because political parties are not the enemy, ideas are, and they take time and persuasion, and a lot of patience….therefore the death of American democracy has been greatly exaggerated and the sky will not fall, no matter how many protests take place.  America will get over the divide….as we did with Watergate and Nixon and Vietnam. Yes, we'll argue and some will kick and scream, but we will slowly come together because we're Americans first, then Republicans or Democrats second, or whatever other identity markers we hold dear to define ourselves.
The impact of the Inauguration was most profound upon my daughter. As a first-year law student she was able to see her country up front and close to witness the peaceful transition of power from one political party to another.  She later told me she now sees how important it is for her to become a lawyer after participating in the Inaugural activities. (And it's the first time she has ever seen her father in a tuxedo!)

VICE PRESIDENT PENCE'S SPEECH TO MARCH FOR LIFE RALLY IN WASHINGTON, D.C.
Thank you, Karen. and thank all of you on behalf of the President — on behalf of President Trump. my wife, our daughter, I would like to welcome you all to Washington DC for the 44th annual march for life. it's a good day. and it is the best day i have ever seen for the march for life in more ways than one. i am deeply humbled stand before you today, deeply humbled to be the first vice president of the united states to have the privilege to attend. more than 230 years ago our founders wrote words that have acute — that have echoed through the ages. they declare that these truths are self-evident, that we are all of us endowed by our creator's with certain unalienable rights, and among these are life. liberty. and the pursuit of happiness. 44 years ago, our supreme court turned away from the first of these timeless ideals. today, because of all of you and the many thousands who stand with us in marches like this all across the nation, life is winning again in America.That is evident in the election of pro-life majorities, in the congress of the united states of America. but it is no more evident in any way than in the historic election of a president, who stands for a stronger America, a more prosperous America, and a president who proudly stands for the right to life, president Donald trump. president trump actually asked me to be here with you today. he asked me to thank you for your support, for your stand for life and your compassion for the women and children of America. one week ago today on the steps of the capital we saw the inauguration of the 45th president of the united states. i can tell you firsthand our president is a man with broad shoulders and a big heart. his vision is energy, his optimism is boundless and i know he will make America great again. from his first day in office he has been keeping his promises to the American people. i will like to say s 1600 Pennsylvania avenue, — i would like to say at 1600 Pennsylvania avenue we are in the business of keeping promises.President Trump reinstated the Mexico city policy to prevent foreign aid from funding organizations that promote abortions worldwide. that's why this administration will work with the congress and taxpayer funding of abortion and abortion providers. and we will devote those resources to health care services for women across America. president Donald trump will announce a supreme court nominee who will uphold the God-given liberties enshrined in our constitution. life is winning in America. today is a celebration in this progress. I long believed a society can be judged by how we care for our most vulnerable. the disabled and the unborn. we come to a historic moment in the cause for life. we must meet this moment with respect and compassion for every American. life is winning in America for many reasons. life is winning through the steady advance of science that illuminates when life begins more and more every day. life is winning through the generosity of millions of adopted families and hearts who — families who open their hearts and home.Life through the compassion of caregivers and volunteers. in the cities and towns across this country. life is running through the quiet can — quiet councils. between friends across kitchen tables and over coffee at college campuses. hope is defeating despair. life is winning because of all of you. as it is written, let your gentleness be evident to all. what this movement be known for love, not anger. let this be known for compassion, not confrontation. there is nothing stronger than gentleness. I believe we will continue to win the hearts and minds of a rising generation. if we can meet them where they are with generosity. not judgment. we must continue to be a movement that embraces all. enshrined in the walls of the Jefferson memorial are the words of our third president. who admonished us so long ago to remember that god who gave us life gave us liberty. on behalf of the president of the united states and my family we thank you for your stand for life. we thank you for your compassion. we thank you for your love and friends — for your love for the women and children of America. be assured along with you we will not grow weary, we will not rest until we restore a culture of life in America for ourselves and our posterity. thank you and god bless you and America. god bless the united states of America.
CARPING AND COMPLAINTS:ELITE MEDIA VS THE WHITE HOUSE:  The New York Times:  Stephen Bannon, the chief strategist for Donald Trump and former head of Breitbart News, excoriated media outlets in an interview with the New York Times."The media should be embarrassed and humiliated and keep its mouth shut and just listen for a while," Bannon told the Times."I want you to quote this," Bannon added. "The media here is the opposition party. They don't understand this country. They still do not understand why Donald Trump is the president of the United States."

WHO WAS THE JUDGE WHO BLOCKED THE EXECUTIVE ORDER?  
Federal Judge Who Blocked Part of Trump's Immigration Ban Is Obama Appointee and Clinton Donor

The federal judge who issued a nationwide stay on deportations Saturday for individuals trapped in airports following President Donald Trump's executive order on immigration is an Obama appointee and a Clinton donor.

Judge Ann Donnelly of the United States District Court for the Eastern District of New York was appointed by Barack Obama in 2015 and is a graduate of Ohio State University's Moritz College of Law.

Donnelly was recommended by Senate Minority Leader Chuck Schumer to become a federal justice, and she previously donated at least $250 to Obama's 2008 campaign and at least $500 to Bill Clinton's 1992 campaign.

The order Donnelly issued Saturday affected refugees and immigrants trapped in American airports, prohibiting federal authorities from initiating deportation procedures. The order does not let them in the U.S. nor does it impact Trump's immigration ban going forward.

Several other judges followed Donnelly's lead late Saturday and early Sunday to protect immigrants in airports. One judge was U.S. District Judge Thomas Zilly in Seattle, a Reagan appointee, and the other two judges were both appointed by Democrats.

U.S. District Judge Leonie Brinkema was nominated by Bill Clinton in 1993 and her order protected DHS from deporting around 60 individuals from D.C. area's Dulles International Airport. Brinkema also ordered that the immigrants have access to lawyers.

Judge Allison Burroughs, of the United States District Court for the District of Massachusetts, blocked Sunday the removal of two Iranians detained at Logan International Airport. Burroughs was nominated by Obama and previously donated to John Edwards and John Kerry's presidential campaigns, as well as to Elizabeth Warren's senate campaign.

Conservative writer and lawyer Ann Coulter has criticized the stays of deportation citing supreme court case Fiallo v. Bell, which states that the court has "long recognized [that] the power to expel or exclude aliens [is]s a fundamental sovereign attribute exercised by the Government's political departments largely immune from judicial control."From the Daily Caller, by Alex Pfeiffer, January 29, 2017

MAKING AMERICA SAFE AGAIN WITHOUT HAVING TO APOLOGIZE:
Priebus:  We Won't Apologize for Keeping America Safe
President Trump's WH chief of staff Reince Priebus told NBC's Chuck Todd on 'Meet The Press' regarding Trump's Executive Order restricting people coming into the U.S. from seven middle eastern countries.

"The fact of the matter is that 325,000 people from foreign countries came into the United States yesterday, and 109 people were detained for further questioning. Most of those people were moved out. We've got a couple dozen more that remain," Priebus told Todd. "I would suspect that as long as they are not awful people, they will be moved through today… If they're folks that shouldn't be in this country, they're going to be detained. So we apologize for nothing here."

WHO IS BEHIND ALL THESE PROTESTS?  
So far it looks like an extension of those who organized the Women's March on Washington.
HAWAII UPDATE:
2017 LEGISLATIVE SESSION:On Wednesday, January 18th, the House and Senate kicked off their 60-day session with rail taxes, suicide, and homeless high on the list of items to be debated and funded, although the Council on Revenues has downgraded the State's income so many of Governor Ige's initiatives will not likely get funded. .
THE HOUSE MINORITY CAUCUS:  WAS THERE A DISTURBANCE IN THE FORCE?
Stay tuned for the results of a pending caucus that will discuss remarks made by Rep. Beth Fukumoto at a recent rally in Honolulu.UPDATES FROM KAPIOLANI BLVD;
A VICARIOUS AND SUCCESSFUL INAUGURAL AT BIG CITY DINER: http://www.hawaiinewsnow.com/clip/13044500/hawaii-republican-reactionsATTEND YOUR PRECINCT MEETING NEXT WEEK:  At the Precinct meetings you will elect a Precinct President and two District representatives.COMING SOON:  The Lincoln Day Dinner Announcement

Lastly my fellow Republicans, "ask not what the Republican Party of Hawaii can do for you, ask what you can do for the Hawaii Republican Party." Please join me in starting to recruit and support candidates for the 2018 elections! I promise to keep this candidate-centric focus throughout my 4-year tenure as your National Committeeman. 
Rep. Gene Ward, Ph.D.
Minority Leader Emeritus
Hawaii NCM